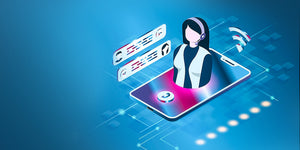 We appreciate your patience further if we couldn't respond within 24 hours.
We're Happy To Hear From You
The team of Stripoo is devoted to delivering excellent customer service with all emails and messages responded within 1 business day except on weekends & holidays.
If you have any questions,  feel free to contact us with the informaion provided below:
Email: support@stripoo.com.   Phone NO: +86189 0292 8064
Mailing address: 2nd Floor, Building E, Weiyecheng Industrial Park, Xinfeng Avenue, Xintian Community, Guanhu Street, Longhua District Shenzhen, Guangdong, China
Post code:518129 Receipient: Steve Zhou
If you need further assistance, please feel free to contact steve@stripoo.com.